Lower Your College Costs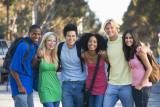 Consider a suite-style dorm with multiple roomates.


Research housing options
There are many different kinds of housing:
Shared dorm room with one roommate
Single dorm room
Suite-style dorm room with multiple roommates
Off campus housing such as a house or apartment
Live at home.
For a school in Wisconsin, room and board costs between $7,000 for a shared room and $8,300 for a single room. When looking at the school of your choice, see if you have to live on campus. Some schools will allow you to rent houses in the nearby area and not require you to stay on campus.
Let's assume you decide to stay on campus and pay $8,000 at the beginning of the school year for housing (with a roommate) and meals. Meal plans don't include all your meals so add in extra food money.
An apartment in the same area would cost $420 for each person, a month. Each would only pay $3,780 for housing during the school year, but would still have to pay for food (say, $2,700 each) and utilities (say, $900 each for heat, water, and Internet), raising the price by about $3,600 for each of them, or a total that comes close to the $8,000 of staying on campus and getting a meal plan.
As you can see, there are pros and cons to both situations. The deciding factors could be personal rather than financial: distance from campus, free or paid parking, more or less of a communal atmosphere, more or less responsibility, and so forth.
Look for resources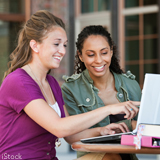 Find info on the school website.



Some schools provide classes for you and your parents to take about financial aid and scholarships. You can also find information on the school website and learn a lot by visiting different campuses and taking their tours.
Apply for scholarships—there are many different kinds: for the arts, academics, sports, and for financial need. The best time to apply is sooner than you think—start to apply for scholarships right now.
Scholarships are a big part of how you pay for college but financial aid also plays a big role. Financial aid comes in the form of grants, loans, scholarships, and work study. You don't have to start paying back loans until after you graduate.
The financial aid package is calculated by the amount the school costs to attend, how much scholarship, grant money, and work study you have been awarded, and the income of the family.
You can do this
College costs a lot but there are many different ways to help lower that cost. Sites such as Collegeboard have college net price calculators to help students figure out how much they will have to pay.
Make smart decisions to help lower your cost of college.

True or False: When Franklin died in 1790, because of his 'go-it-alone' attitude, few people attended the funeral of the man they called 'the slinging singleton.' Click Ben's head for the answer.
FALSE: When Franklin died in 1790, over 20,000 people attended the funeral of the great diplomat who was called 'the harmonious human multitude.'
Tweet