Finance an Education in the Arts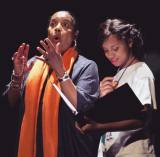 Theater student working with Phylicia Rashad (director) in "Four Little Girls."


"An arts education helps build academic skills and increases academic performance, while also providing alternative opportunities to reward the skills of children who learn differently."—California Governor Gavin Newsom
Whether it's theatre, dance, music, visual arts, technical design & productions, museum studies, or more, an arts education can help you develop your academic, social, and life skills.
I've had the opportunity to spend the last four years of my high school career at a school dedicated to training and shaping young people in their chosen art major, Duke Ellington School of the Arts. I've come to learn skills pertaining to theater, my personal life, networking, studying, and management.
Having this experience has definitely been fun, amazing, and enriching. But, yikes—it can become quite expensive.
Theater costs money
Studying theater is cheaper than studying an instrument, but it still requires quite a bit of money. You might ask, "Why would it cost anything to study acting?
When you are a theater artist-in-training, you learn much more than just acting. You learn skills to help you survive in a world where work is scarce.
A theater company or arts school requires materials to effectively accommodate each student's education, Here are a school's annual costs for those resources: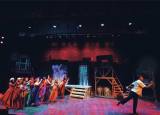 2013 senior class performance of "For Colored Girls."


Theater management: $100 a year for books and advertisement material for all students.
Directing: $100 a year for books, scripts, and equipment for all students.
Playwriting: $100 a year for software and equipment for all students
Singing: $100 a year for sheet music and music stands for all students.
Dance and movement: $100 a year for ballet and character shoes for all students.
Stage management: $100 a week for scripts and communicating materials.
Added to that is the cost of a production...
Tweet