Credit Union Careers: People Helping People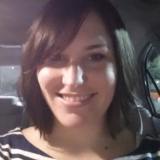 You can make a big difference with a career at a credit union!


When you think about the things you want to do in your future career, what comes to mind? Help others? Make a difference? Be creative? Problem solve? Learn new things?
You can do all those and more with a career at a credit union!
A credit union is much more than the financial institution you visit to deposit or to withdraw money from your account. It's also much more than money. There are so many different departments and opportunities for you to explore.
Operations are a "go"
This first article of a three-part series focuses on the departments and people you interact with whenever you visit a branch or call the credit union. We generally call this "operations" or "branch operations".
Operations are the day-to-day management of the credit union-including the branches and the contact center, if a credit union has these facilities.
Members are people like you.


In a branch, you typically have tellers, member service counselors, and branch managers. In a contact center, you have contact center representatives and managers.
These work groups tend to have the most interaction with credit union members. They work together to provide top-quality service to credit union members.
The front line
You just got paid and it's time to deposit your money. When you visit the credit union to make a deposit-or to see how to set up direct deposit, to save you time and protect your funds-you'll probably see a teller-a credit union's front-line person.
A teller's main responsibility is to help members with their day-to-day financial transactions. These transactions can include:
Depositing money
Withdrawing money
Transferring money
Looking up account information such as deposits made or checks cleared
Getting money orders or cashier's checks
Referring members to member service counselors for additional help
Cross-selling beneficial products and services to members
And more...
Tweet