Unravel Financial Award Letters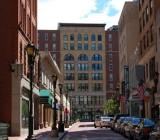 School choice--a complicated decision


As exciting as it can be to get acceptance letters, financial aid award letters can be perplexing in their presentation and language.
Here are some of the most common terms associated with evaluating financial aid, along with definitions that can help families make educated school-choice decisions.
Cost of attendance: Cost of attendance or COA is the total cost associated with attending a school.
Cost of attendance includes tuition, fees, room and board, books, transportation, and miscellaneous expenses. Every school likely will have different costs, but each one must meet the general guidelines set forth by the U.S. Department of Education.
Grants and scholarships: These are the types of financial aid which do not need to be paid back.
Grants are typically based upon a student's financial need, whereas scholarships are awarded based upon a student's merits.
Expected family contribution: Also known as EFC, the expected family contribution is exactly how it sounds.
The EFC represents the amount of college cost that your family expects to pay.
Cost of attendance, subtracted by financial aid and expected family contribution, often indicates the amount of tuition needed to be covered by student loans.
There are several different types of student loans...
Tweet