Longboard: Feel the Rush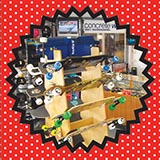 Assemble your board at the local skate shop


Visit your local skate shop
Most skate shops will put it together for free. They'll:
Put the grip tape on the wood.
Use the hardware to attach the trucks to the board.
Put the bearings in the wheels.
Put the wheels on the ends of the trucks.
Bolt the end of the truck to keep the wheels on.
Taking your materials out to the shop is really fun. You get to watch them put it together and check its ride.
After that your board will be ready to go. But before you can build a long board, you have to figure out what type is right for you.
Longboards come in all sizes and shapes
There are a ton of different shapes sizes and types of longboards:
The way your feet feel on the board and how it is shaped affect your speed.
How to buy a longboard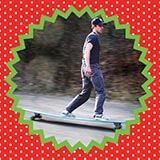 Where will your long board take you?


If you are looking into buying a longboard, first decide what you plan to do when you ride it.
Ask the sales reps at your local skate shop to help you match a board to your intended use.
Sizes are important. If you want to buy a preloaded board (already built), prices range from $100 to $1,000. Any local skate shop like Zumiez, Vans, Index, or Fast Forward will have longboards as well as skateboards.
If you're starting out for the first time, I recommend you get a commuting board.

True or False: Franklin started his experiments with electricity early in his life when he about 25 years old. Click Ben's head for the answer.
FALSE: He started his electricity experiments after her was 45 years old.
Tweet