Dance to Success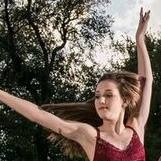 Just a little warm-up


Have you ever considered joining a dance team?
Even though the experience is enjoyable, the cost of being a part of a dance team or even taking lessons may shock you.
Starting out, I never considered joining a dance team. During my freshman year of high school I decided to give it a try. That decision has to be one of the best choices I have ever made.
Being a part of a dance team, I personally know the costs and benefits.
Dancing Isn't Cheap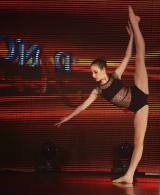 Private lessons put you one step ahead of the game.


The expenses vary for members of dance teams. To be honest, dancing on a team, and paying for costumes, travel, and private lessons costs more than you would probably like.
My wonderful parents finance my passion for dancing. The both for the many expenses being a dancer brings. I strive to receive scholarships to assist in the pay.
The cost for private dance lessons in a studio ranges from $100 to $500 a month. And the lessons are needed: Taking private dance lessons while on a dance team helps out a lot.
For both dance teams and private lessons, you will need to purchase proper attire to practice in. However, dancing on a team costs a lot compared to just taking dance lessons and dancing in recitals or dance parties.
Dance teams tend to go to several dance competitions in the year and that adds to the costs. This year, I had to pay about $100 to be able to attend a dance competition. For these competitions, dance teams normally either wear a uniform or dress up in cute or cool costumes.
Besides the expenses for costumes, there are additional fees for transportation. Competitions can take place anywhere—all over the country.
The cost of dance teams can be a bit overwhelming, but it is beyond worth it. Even though it costs more, dancing on a team has many more benefits than taking studio lessons alone.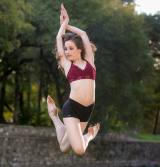 Try new skills.


Dance team benefits include scholarship possibilities
One major benefit to dancing on a dance team is a chance for scholarships. Being a part of a team shows colleges that not only are you good at what you do you work well with others. Being on a dance team brings many great opportunities for college.
Another advantage of dancing on a team (or in dance classes outside of school) is that you could turn it into a career. How great would it be to be able to do what you love and be paid for it? It would be amazing!
If you take dance lessons and are on a dance team, it is easier to receive helpful feedback. Being a part of a dance team gives you the opportunity to hear constructive criticism from your teammates and instructors.
Being on a dance team also helps you become or stay fit. Exercise is very important for a person's health and dancing is a fun way to be able to stay active every day.
When I first began dancing, I did not even realize I was getting more in shape until my next physical. It is simpler (and more fun) to exercise by dancing than on a treadmill or lifting weights.
Tweet