Change Your Walls: Express Yourself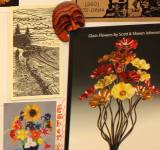 Make a collage from pictures out of magazines.
"Your walls express your feelings."
—Darian, a friend of mine
Your room is a place that belongs to you. It expresses your personality and style. I know I enjoy making my room look unique, and changing it as I change.
Over the years, I've completed many decorating projects and had many ideas for changing my room easily and inexpensively.
Buying new room accessories can be fun, but it gets expensive. Instead, be creative and create your own.
Craft ideas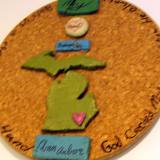 Make a craft based on a state you love or live in.You can make many crafts from materials around your house.
A collage is a good place to start. It can be on any topic you like, about you, or just pictures out of magazines.
Another idea is a craft based on a state or place you love. Does your country, state, or town have a unique shape? Nickname? An interesting capital?
Cut an outline of the place you live in from scrapbook paper and put it on a piece of cardboard. Then write a fun fact below it.
Express yourself
Quotations
are great to put in your room. Just write one on a piece of scrapbook paper and stick it on your wall, frame it, or stick it just about anywhere.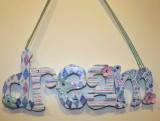 Hang a reminder anywhere you want.
One of my favorite things in my room is my "expression wall." It's simply a section of wall covered in paper where I can doodle, paint, or write whatever I'm feeling.
Or, put paper or treated canvas on your wall and paint a miniature mural of anything or everything. Ask a parent for permission first.
Keep in mind colors and patterns: Maybe you want a certain color scheme, or a fun pattern. Although I don't stick to a particular theme, you might love a certain color.
Whenever you're picking out your decorations, be sure to think about your wallet...
Tweet