Get More From Movies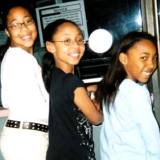 We plan ahead so we spend less money and time.


Movie time
We like to get to the movie early, and stay late.
After the movie, we usually stay in the theater to see the credits run and listen to the music on the movie soundtrack.
It's always interesting to see if a living author of a book was involved in making the movie.
Sometimes after the movie we go to a restaurant to talk about the movie and the book.
Movie money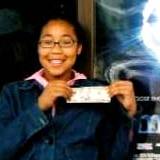 I bring only the amount of money I need.


My family and friends like to get the most for our money at the movies. We check the newspaper or local theater websites for movies times.
We also try to eat lunch before the show or plan a pizza party afterwards so that we are not tempted to spend a lot of money on movie snacks.
Of course, the movie experience is not the same without popcorn! We try to plan ahead for movie snacks. My parents sometimes make me use my own money.
We also use the library. We can borrow our favorite movie for free or for a $1 to $2 fee with our library cards.
Every now and then, we miss seeing a movie at the theaters because we don't finish reading our book until after the movie has closed.
In that case, we just wait for the DVD or instant-play version and plan a movie night—complete with popcorn—at home!
Get started with your own movie book club!


You can have your own movie-book club
Movies are a great way to brighten up a day! And for my friends and family, reading the book first is one of the most interesting things we do to end a day or pass time.
How much would it cost Anna's family to go to a night show if they took one extra person?
You can start your own movie-book club with your friends or your family, no matter what kind of movies you like—fiction or nonfiction.
From my family and friends to yours: Choose a movie, read the book, and have great time together!
Don't forget the popcorn and pizza!

True or False: Benjamin Franklin, ever the ladies man, asked a woman to marry him even though he was 73-years-old. Click Ben's head for the answer.
TRUE: He was enamored with the widow of a French philosopher, Anne-Catherine de Ligniville. Unfortunately she was still in love with and devoted to her dead husband.
Tweet