Credit Unions' Tax-Exempt Status Matters to You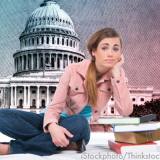 A tax hike on credit unions is a tax hike on you.


Credit unions provide financial services in a democratic, not-for-profit, cooperative manner—that is, with ownership and control by you, the member. They were created to do that!
Those unique characteristics are the reasons why credit unions are tax exempt—your credit union doesn't pay federal and corporate income tax.
Some bankers and their trade associations are asking legislators to tax credit unions, even though it was only banks that needed and took huge government bailouts. And the truth is, a tax hike on credit unions would be a tax hike on all American consumers.
What the folks who want to tax credit unions don't make clear is that credit unions do pay property, sales, and payroll taxes.
Why credit unions are tax-exempt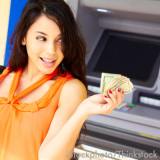 Credit union tax-exemption means affordable financial services.


Credit unions rank above other financial institutions, particularly banks, when it comes to financial service to members.
A bank's first priority is to maximize shareholders' profits, which it reaps from the rates and fees it charges customers for loans and other services. A credit union's top priority is to serve members like you with exceptional customer service, products, and services at fair prices.
Last year, on average, each credit union member got a direct financial benefit of $62. That came from lower rates on loans, higher returns on savings, and lower and fewer fees than he or she would have paid by doing business with a bank.
But that $62 benefit is only an average. Active members who use many credit union services often see even greater benefits. The difference amounts to about $6 billion spread among 96 million credit union members nationwide.
In addition to individual savings, credit union members also have access to a financial institution that they own and that keeps their interests first, providing exceptional service to members at all income levels.
Read on to find out why the tax status of your credit union is important to you...
Tweet