Make It Picture Perfect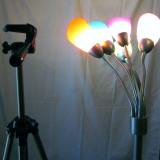 Get the lights!
There's a quote by the well-known photographer Ansel Adams, and it says "You don't take a photograph, you make it," which is completely true.
A lot of work goes into taking a photograph, and if you really enjoy photography, you can make some money off of it.
But first, you have to actually take the pictures.
Lights, camera, action!
The first thing you need for a photo shoot is a location. It could be anywhere: a room in your house, outside, in the city...whatever works.
In a Room
While you're setting up for your shoot, think of any props that could help establish a color scheme or the theme of the pictures you'll be taking.
Also, think about why you're doing the shoot. Is it for an advertisement, for fun, for school, or for a newspaper? You'll definitely want to set up the photo shoot or plan the pictures so they fit the purpose.
While you're doing this, though, there might be some problems. These could be anything from permissions to space issues to distractions. Make sure that you settle all of that first so you won't get in trouble for trying to take pictures!
Touching Up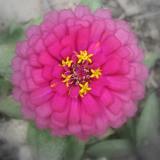 After. Click to see before.
There are a variety of ways to edit your photos. One way to edit them is through a free site called Picmonkey. You have the use of basic effects, and you can pay a monthly fee for more.
Also, straight from Adobe, you can download free trials of Photoshop, After Effects, and many more. The trials let you do some great editing for free.
In addition, some cameras come with disks that contain photo-editing programs that you can use, free of charge. Play around with some different photo editors and see which one you like best.
My personal favorite is currently Photoshop Cs6, but it's only a free trial. I like this one a lot because there are a ton of effects and you can add in textures, you can color black and white photos, you can remove backgrounds, etc.
There are a lot of ways you can get paid for your photography work, and not only by getting a job...
Tweet