Music: Learning for Life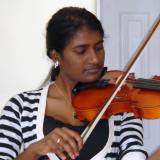 Music strengthens other areas of academic life.


"I think music in itself is healing. It's an explosive expression of humanity. It's something we are all touched by. No matter what culture we're from, everyone loves music."
This quote by Billy Joel expresses the personal quality of music, and the value that it can hold in everyone's lives. I believe that taking up an instrument and learning music is a beautiful opportunity that you may regret if you miss.
Experience music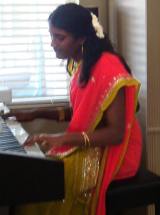 Don't miss this golden opportunity.


I play the piano, violin, and sing as well. Music has helped me through many experiences in life, and taught me many things.
I can honestly say that learning an instrument has been one of the most fulfilling experiences in my life.
Now, music is a part of me, it allows me to express myself and to make connections between so many different things.
Some people may be content with just being a listener to music, but I believe otherwise. For me, I think that music should be experienced firsthand.
Music can be experienced in both a community and individual atmosphere. This is what makes it so unique. It helps you to connect with others, but it also allows for an individual personable experience.
That's why not one musician needs to sound the same as another, even with the same music. Creativity is an essential for any human being, and music is a great outlet for that purpose.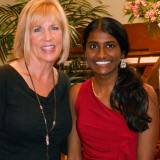 A teacher helps you set a strong foundation.


Find your teacher
I used to go to a music school near my house, but now I have a private voice, violin, and piano teacher. Self-teaching is also a popular idea with people who have problems paying for a teacher.
However, in most cases, I believe that having a teacher ultimately sets a strong foundation for learning proper technique. Having someone who's been doing what you're learning for a long time is always helpful. It creates a strong bond between a teacher and a pupil, which is a great relationship to have.
It's important that you find someone who has a strong musical background, and who has dabbled in a variety of musical styles and experiences. This way, you can be assured that you're being taught in the right way.
Classes can get expensive. Recently, my parents let me know that I am going to have to start helping them pay for my music lessons. (Which is one of the reasons I am writing this story.)
My classes cost about $210 a month, all put together. And this is after I cut down my piano and voice lessons to only once every other week rather than every week!
Through my own experience, I can understand the trend towards self-teaching, and if that's what you have to do to enjoy your music, then I say go ahead. But if you do have the opportunity to obtain a teacher, I would recommend that without a doubt.
If you want to get really good, you'll have to practice...
Tweet