Scholarships: Not Just for Valedictorians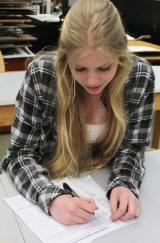 Your scholarship application can earn you big bucks!


Have you ever thought that scholarships are only for valedictorians and jocks? Actually, thousands of scholarships are given away every year that apply to everyone.
Colleges offer scholarships for the arts, academics, sports, and financial need. Here are the different types of scholarships that you may fall into:
Merit-based
The most common scholarships are merit-based.
Students who excel in high school because of their grade point average (GPA) or SAT/ACT scores receive these kinds of scholarhips.
Although it's harder to receive, you might qualify for a merit based scholarship for the arts and athletics.
Need based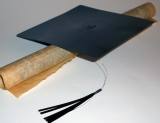 Applying for college? Get used to acronyms!
You can apply for a scholarship based on financial need. When you enter college, you will have to fill out a free application for federal student aid (FAFSA). This form asks you to identify your assets, income, and dependency status and determines your expected family contribution (EFC).
You could end up receiving financial aid from the federal government and from your state government.
Private colleges also provide financial aid to students. For private colleges, you will still complete a FAFSA.

Here is a list of 50 of the top colleges for financial aid.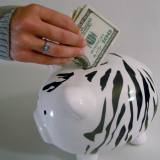 Save yourself a lot of money.


Student specific
You can receive a student-specific scholarship for reasons such as gender and race. Many colleges have alumni programs that fund scholarships for students of a certain race. Private organizations and other corporations do the same.
There are also scholarships for those with disabilities, those pursuing military service, and even for those who have survived cancer.
Career specific
Some scholarships are offered to students who are entering a specific field of study.
The government funds scholarships like the Teacher Education Assistance for College and Higher Education (TEACH) Grant Program that offers scholarships to students who will be teachers.
The Nursing Scholarship Program is another federally funded scholarship.
Some businesses will also offer to pay for students' degrees if that student comes back to work for that company for so many years.
Local scholarships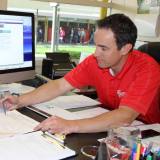 Talk to your guidance counselor.


Many areas offer local scholarships. It's much easier to win one because fewer people enter them.
These scholarships may not be for a lot of money, but they definitely add up.
Talk to your guidance counselor about local scholarships in your area...
Tweet