Make Your Money Work for You
Start now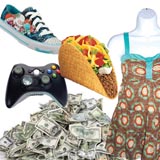 Before Roth

Investing is a way for you to make money without having to physically work for it. Instead, your money works for you—earning and compounding interest.
Time is one of the biggest advantages we have—now is a better time than tomorrow or next year! Your investments can never make money for you on the days you didn't let them work!
The person who purchases shares of ownership in a company is called an investor or a shareowner. As a shareowner, you will share in the successes―and failures―of the company. So, a simple strategy for beginning investors is to start with companies that you already know and whose products you use on a regular basis.
For example, if you purchase a share of McDonald's stock at $50, you could think of yourself as a part owner of McDonald's every time you walked into one.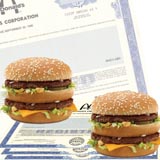 Skip the burger and invest your money.


Now imagine you held your $50 investment for five years and it earned 10% interest each year (just an example, not a prediction). How much money would you make in the end?
Ten years later
I have been investing in my Roth IRA for 10 years and the interest that I've made has grown exponentially. Because I studied and learned about investing at a young age, I'm in a better place financially than if I had waited until I finished college and got my first full-time job.
Don't be just another teenager who wants time to fly by. Get a head start on making your money work for you. If you do, you will be glad you did.

True or False: Referring to credit unions, Franklin said, "Pay what you owe and you'll know what's your own." Click Ben's head for the answer.
FALSE: This is one of his famous sayings from Poor Richard's Almanac, written in 1753. Credit unions were developed in Germany a hundred years later.
Tweet