Typical Day Working at a Credit Union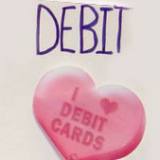 I love being apart of our community events!


Community Involvement
Through my work experience I've learned that credit unions are very involved in their communities. Numerous times I've gotten to volunteer in my town at some very fun events.
Just at my credit union we've logged more than 12,000 hours of service and earned numerous awards.
Some events I've helped at are:
Helping set up "movies in the park"
Painting a kids' exhibit
Helping at our local food pantry
Another amazing thing I get to do is attend and promote educational classes the credit union offers to everyone in the community for free.
Adults can attend classes about money management and first time mortgages, but our popular classes are for teens. The classes are for ages 12 to 24 and teach about money management.
If you take the class when you're 15, you can get approved for a credit card! I participated in the class and got my first credit card. The class helped me learn how to use it right.
I Love My Credit Union!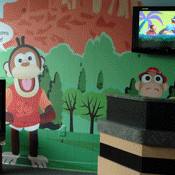 We have fun at our credit union.


Working at a credit union has many different aspects and I have so many reasons to love my job! I have the opportunity to do a lot of different tasks and get involved in my town at events. I also love the fact that I get paid to do a really fun job!
Another reason this job has helped is now I understand finance and can do my own banking. I also can use what I've learned later in life when I go to college.
At least once a day member tells me how great the credit union is and how they would not go to another institution and that really is true loyalty and that's rare.
I would encourage you to check with your credit union to see if it offers these types of jobs because it really is worthwhile and the possibilities are endless with a background in finance at such a young age.

True or False: Benjamin Franklin was also known as Polly Baker, Silence Dogood, Busy Body, and Alice Addertongue. Click Ben's head for the answer.
TRUE: All of these were pen names that Franklin assumed at one time.
Tweet