Cartoons Tell Credit Union Story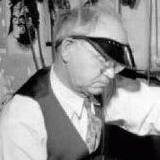 Stern's cartoons taught people what credit unions stand for


Cartoons can be used to tell different kinds of stories. Some show ideas that might take many words to express.
In the early 1900s, Joe Stern loved to draw pictures of people. As a young man, he turned his love of drawing into a job. He drew pictures of people and events for newspapers and magazines. He received many awards for his work.
In the mid 1920s Stern was hired by a magazine about credit unions. Credit unions were still fairly new in America. Stern's job was to draw cartoons that showed people the benefits of credit unions.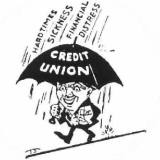 Credit unions protect members from economic tough times.


When Stern drew the Little Man Under the Umbrella, it became the first official logo for the credit union movement in the U.S. The little man was his most famous drawing. Over the years, he used his lively imagination to draw many more cartoons for credit unions
Let's look at some of Stern's cartoons to see what they say about credit unions...
Tweet