Make Your Money Work in a Roth IRA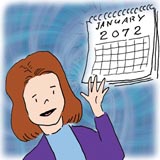 Where do you want to be in 60 years?


Are you often asked, "Where do you want to be in 20 or 30 years?" It's easy to respond with, "I want to be married with a steady job and a comfortable home."
Now consider the question, "Where do you want to be in 60 years?" Don't worry if you have no clue, because planning ahead 60 years is almost impossible.
I've thought about this question a lot, and decided that I would simply like to be retired and happily involved in my grandchildren's lives. This sounds simple, right?
Actually I've found that it will be, but the catch is, it will only be simple if I start preparing for retirement now. I've discovered that the easiest way to do this is to open up a Roth IRA (individual retirement account) and take advantage of compound interest.
What's an IRA?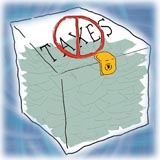 Future withdrawals and the interest earned will never be taxed.


First, let me tell you exactly what an IRA is and the difference between a traditional IRA and a Roth IRA.
An IRA is a commitment to the federal government that you are making investments for your retirement. You must have earned income to open an IRA.
A traditional IRA gives you tax breaks on your contributions but when you withdraw funds, you must pay taxes on those dollars plus the interest they earned.
Also, you lose some earning potential in a traditional IRA, because you have to withdraw funds starting at age 70½.
Instead, I opened up a Roth IRA. In a Roth, I have to pay taxes up front on my deposits, but all my future withdrawals and the interest earned will never be taxed. Plus, I don't have to withdraw the money at a specific time, so it can grow for as long as I want.
Roth IRAs have many more benefits than traditional IRAs and since they weren't around when our parents were young, our generation can take the most advantage of this great investment opportunity.
How does this apply to you?
Today's retirees are able to take advantage of Social Security benefits and pensions. For a lot of reasons, our generation might not be able to access these benefits in the future.
Even if they're available, they'll probably be reduced. We'll need an additional income source in retirement. To be prepared for any outcome, I chose to start a Roth IRA when I was 13 years old, with $500, earning 10% annual interest. Check out the green bars in the graph to see how my money will grow over 60 years.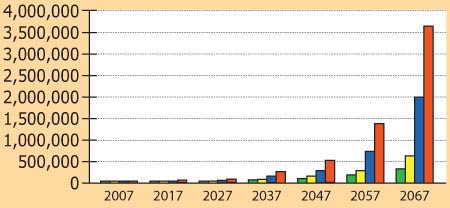 The true objective in saving is to add more funds to your IRA as you earn more money, so I decided to add $1,000 every year.
In the graph, the green bars correspond with the graph from my initial deposit, the yellow bars represent adding $100 to a Roth every year, the blue bars represent adding $500 annually, and the orange bars show my investment plan of adding $1,000 annually.
When you add funds to your Roth every year, the growth becomes exponential, meaning it increases faster and faster...
Tweet