Enjoy Special Nights Without Busting the Budget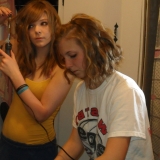 Decide how you'll gather.


Every now and then it's nice to get all dressed up and have a special night out with friends without breaking the bank. Prom is an excellent example of this.
When planning a night out, you have to consider which friends you'll get together with, the type of event, the attire, food, how to make memories and have fun, and ways to save money.
But first, the basics
You first have to decide who will be attending the gathering. Where, when, and how you will meet up are critical logistics that will be easier to figure out once you know how many people are going.
What type of attire will be required? For your special night, deciding what to wear is essential. It depends on what you plan to do on your night out.
Prom calls for dresses, dress shirts, pants, and ties. For my school, many of the students attending also bring an extra pair of lounge clothes for post-prom activities.
The "extras" make the difference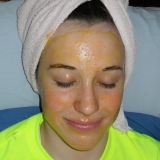 Facials don't need to cost a lot.


Sometimes accessorizing your outfit can be very difficult and time consuming. Help each other pick out what shoes and jewelry to wear, how to do your hair, what color nail polish looks best with your dress, and how you should do your makeup.
Make up your mind about whether you will be having your hair professionally done, or if your group of friends will do each other's hair.
Manicures, pedicures and/or facials can be part of the memory-making, so ask if your friends would be interested in any or all of them.
Where and what to eat is one of the most important decisions you will make when going out...
Tweet