Summer Athlete in Business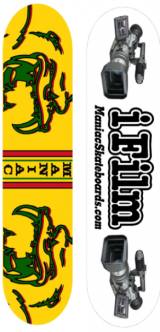 Two Maniac designs


The case for my business
I could use income from my business to pay for the costs of the summer training programs. These camps can range from $300 to $1,200 for anywhere from one week to two months of training.
While growing my business is a large time commitment, I feel that it will benefit me in my future professional career.
There are numerous studies that suggest that employment during the school year may have a negative impact on a student's grades. This is said to be due to the amount of time spent at work and the lack of time available for studying.
On the flip side, other studies show that high school students who work throughout the year gain valuable skills that help them make the transition into adulthood as well as benefit them in their academics. Some researchers say that not only are enhanced jobs skills associated with these workers, but characteristics such as perseverance and dedication.
These characteristics are found to be correlated with good academic performance. Thus these studies conclude that the evidence shows employment and academics serve as reinforcement for each other. Click here to see the abstract to this research.
My plan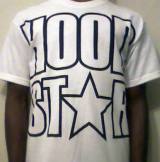 One of the original T-shirts that were printed


I am confident that, with adequate planning and preparation, focusing on my own business would be more beneficial than working an outside job. I will have to work a little harder but I can set my own hours.
Because my business is online and I normally spend one to three hours working daily, it can easily fit anywhere in my daily schedule. Therefore I can work on my business as well as focus on wrestling this summer!
This will require dedication and time management. However, I am up to the challenge! I have a plan for
how I'll spend my summer weekdays
, leaving Saturdays for all-day wrestling events.
Do you know how you will spend your summer? Comment below!
Tweet