Looking Good on a Budget
Have you ever wondered how your peers and people in malls can look great and still have a lot of money left over to spend? Have you ever wanted to look awesome while abating the amount of money that comes out of your pocket? To do this, there are a few steps.
These steps include deciding what articles of clothing you'll need for putting together an outfit, figuring out different ways to get clothes for cheap, figuring out a budget, and finally going to the store and ending up with a perfect outfit on a budget.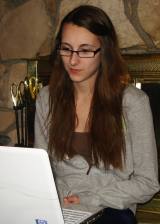 Look for websites that are trendy without being spendy.


What do you need?
Plan an outfit before shopping for one so you aren't tempted to buy things you won't end up wearing.
My friends and I found that a great resource to find inexpensive clothes is the Internet.
For guys, the search engine method works, and websites like Stealdeal and Milanoo are affordable. These stores are full of casual and dressy clothing and sometimes clicking around on the sites are an effortless way to trigger ideas for outfits.
You're likely to find great websites that aren't very spendy and have really trendy clothes.
Accessories can make or break an outfit. If you have too many, it creates a tackier and cheaper look.
However, earrings or necklaces can make a lot of difference. Discount department stores often have sterling silver jewelry for $10 or less that can make an outfit look complete.
For guys, I would suggest looking around for an inexpensive watch or a chain necklace. Class rings can also look appealing with the right shirts.
There are many different ways to get clothes on the dime...
Tweet