Let's Go to the Documentary!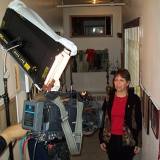 Sometimes it's not what you know, it's who you know!


Lights! Camera! Action! Let's all go to the…documentary? Yes, this could be what you see on a Saturday night with friends.
Documentaries are becoming more mainstream in movie theaters—for example, Michael Moore's series of exposés and Al Gore's "An Inconvenient Truth."
But do you need to have a big budget to put together a film like this?
Not necessarily—if you have a vision, a keen idea, some imagination, and fortitude!
It's natural to want your documentary to appear on the big screen, but the Internet is a great place to share your work and have it seen by the masses. You don't need a million-dollar budget but you do need passion about a topic and a unique perspective to bring to the film.
Where to start?
Though it seems like a difficult process, making a documentary can be possible if you learn the process.
The first step of making a documentary is deciding what you want to make a documentary about. Since documentaries are made to educate people pick a topic that inspires you, but is also something that will appeal to others.
Research! Research! Research!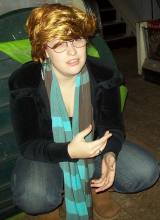 Make a documentary on a topic that inspires you and will inspire others.


After you find a topic that interests you and the audience you want to attract, you have to get your information in order. It would be good to have a source you can get information from that you can use to educate you and your audience.
You can look online for basic information about the subject, being certain not to plagiarize. Then, put it into your documentary. Use a narrative or pose questions for the interviewer so the person being interviewed gets to talk about the subject of your film.
If possible, set up appointments with people to chat with you about your topic. Make sure to talk to them about what the documentary is about, why you're making it, and what you think it will do to help or educate people.
It will not only be helpful to find people who are experts on different topics; media articles, still photographs, and old television footage can be part of it as well.
Making a storyboard will help you organize your ideas...
Tweet