Txt Bak? U Can W8!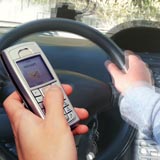 It's all in a typical drive.


You're driving down the road, listening to a new band your friend recommended, and your cellphone beeps.
You just received a text from your friend about some homework you have to turn in that day. You grab your phone, type out a quick reply, and hit send.
Before you put your phone back down, you write a quick text to a coworker asking if she can cover your shift this weekend.
This scenario isn't uncommon. Forbes magazine says that many Americans are literally addicted to texting while driving.
While cellphone use and texting gets the most media attention, other distractions include:
Eating and drinking
Talking to passengers
Reading, including maps and directions
Using a GPS or other navigation system
Watching a video
Changing the music
Why is it such a big deal?
These distractions take your focus away from driving and put it toward something else. A 2013 study shows that texting while driving is the equivalent of drinking four beers!
Teenage drivers are the age group with the highest proportion of distracted drivers in fatal crashes. The next highest group is young adults ages 20 to 29 years old.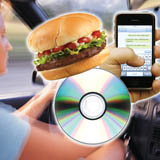 Are you addicted? Take the Forbes test.


Focusing on distraction
On a national level, the Department of Transportation (DOT) has created a website filled with information such as statistics, state laws, and more for people to learn about the issue of distracted driving.
Despite the website and the DOT's effort to bring attention to distracted driving risks, there still is not a national ban on cellphone use while driving...
Tweet