Thrifty Movie Tickets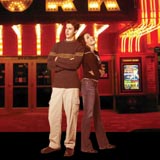 Learn how to get your thrifty tickets!


High schoolers are a big source of revenue for Hollywood. And while you love watching films, it can be hard on the wallet.
Luckily, there are a lot of options to see movies, so you don't have to just rely on the theaters. Depending on your preferences, you can save a ton of cash while still getting to enjoy the cinematic adventure.
Gotta see it right now?
When you head to the multiplex to see the latest Hollywood blockbuster, you're going to a first-run theater. You get to see what's new at the box office, but it comes with a high price: The average movie ticket costs close to $8.
When I first started going to movies on a pretty regular basis, tickets prices were averaging $5. In eight years the prices have jumped $3—yikes!
That really adds up over time but, still, when the last "Harry Potter" movie came out, I paid extra to see it right away. You have to decide which movie is worth the extra cash and which is worth the wait.
Another option for a new movie is whether or not to see it in 3D. A lot of the time when you go the theater you have that choice, and the ticket prices are bumped up for the additional entertainment.
When "How to Train Your Dragon" came out, it cost an extra $3.80 to see it in 3D. It's really a personal choice; for me it differs from movie to movie
Wait…and still see it on the big screen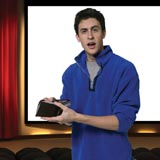 Wait a little longer and save some bucks!


There's a movie out that's been on your radar, but you're not willing to commit your bucks for the cinematic event. Another option is to wait and see it—still on the big screen, but at a second-run movie theater. The cost is significantly less, and is a great option if the movie isn't at the top of your priority list.
You can find second-run theaters almost everywhere, but you might need to search for them. These theaters don't have the marketing budgets of the multiplex theaters.
Crest Cinemas in Shoreline, Wash., is an example of a second-run movie theater that only charges $3 for a ticket.
While the low ticket prices are great for your wallet, don't expect those discounts to extend to the snacks. Eat before you go to the movies to save yourself some more cash.
There are still more options to get your movies cheap...
Tweet