How to Audition for a Play
If you get the part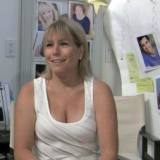 Best advice for your audition: Be yourself!

You've auditioned and got in…what now? Maybe you've got tons of lines to memorize, and just can't remember what goes where, and why. Here are some tips to help you perform the best you can.

Practice at home quite a bit, so you can memorize everything. There are many ways you can memorize lines.
How to Memorize Lines

There are many ways to memorize, but my favorite is repetition.

Reading and rereading your part and the lines around it can help you become more familiar with your role. After a while, flip the script over and check to make sure you got it right. After doing that, start going completely off-book.

Tip: Memorize your cues as well. Cues are the lines before yours, and often you are responding to them.

Another trick I use a lot is to remember "trigger words." These are words in your cue that remind you of what you are going to say. This word can start with the same letter as one of the first few words of your line, it can rhyme, or be something that just sticks with you.

This is really nice when you have a couple lines that start similarly, and you can use it to identify which line is which.

Last, just make sure you know the story, and why your line is important. What does it do to move the story along? Knowing what happens next can help you remember what needs to be said next.
Close
If you have a big part, make your character seem real—like a person.
One way to do that is to create a "backstory" about what your character was doing before the play, and how she came to be the way she is.
For example, let's say you're playing the part of a person who is claustrophobic. You could make up a story about how when she was four, her mean older cousin locked her in a closet during a game of hide and seek. Ever since then, she has been deathly afraid of small spaces.
The story just needs to be something that will help you understand what your character is feeling.
Just like when you audition, there are certain things you should and shouldn't do at rehearsal: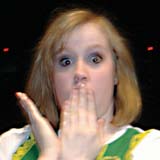 Who is my character?


Don't chew gum. I know a lot of directors are really bugged by this, because you can't speak right while you've got something in your mouth.
Pay attention and don't gab with your friends when rehearsing.
Use your manners and listen when told to do something. The director is your boss and you don't want to get fired.
Try to make the most of rehearsals. No matter how much you practice at home, there is no substitute for being on the set with other actors.
Pros and cons
Acting can be really fun, but you should know that it costs money and takes time. Follow the links to read the
pros
and
cons
so that you can decide if it's worth it for you.
It's worth it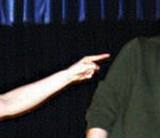 Go for it. It's your time to shine!


Now you know how to audition, how to practice at home, and how to behave at rehearsals.
Even though there are some costs to being in a play, and a lot of sacrificed time, I definitely think that it is totally worth your time.
You meet so many awesome people, and it makes you really confident. I really hope this was helpful and interesting for you.
Break a leg!

True or False: Franklin was in his early 20s when he took his first job as a printer. Click Ben's head for the answer.
FALSE: At age 12, Franklin learned the printing trade from his brother James. After helping James compose pamphlets and set type, which was grueling work, Franklin would sell their products in the streets.
Tweet