Video Games: Casual or Core?
Two types of gamers
Video Game Developers


Nintendo also owns popular first-party franchises such as Pokémon, Mario, and Zelda, which are exclusive to Nintendo consoles.
Nintendo's consumers are generally children younger than 13 or adults older than 40. Casual gamers simply play video games for fun and don't play for very long. They usually only buy popular mainstream titles.
Meanwhile, PlayStation and Xbox fight over "core gamers" using expensive hardware, realistic graphics, and complex games.
Competitors are catching up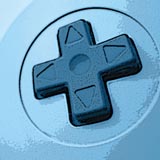 I'm moving but is it tracking me?


Microsoft and Sony are aware of Nintendo's successful appeal to wider audiences and have initiated projects to mimic Nintendo's console, the Wii.

Both companies added a new dimension of game play by adding motion sensing to the Xbox 360 and PS3. This allows you to interact more directly with a virtual character and make controls more natural, so that you could move his or her arms instead of memorizing a sequence of buttons.

Microsoft Kinnect has developed a system in which a camera will track any motion made, allowing users to play games on Xbox 360 and Xbox One without controllers. Instead of using a hand-held controller, users will directly control the games with their own bodies.

Sony has taken a less drastic approach through PlayStation Move. PlayStation Move is similar to the Wii, but much more precise.
Despite mass improvements and frequent updates, the video game market has again
fallen into a slump
.
Nintendo has shown that innovation will attract a larger audience and garner sales. However, Nintendo needs to be careful not to compromise existing markets in the process of gaining newer audiences.
Video games have made a place in popular culture by gaining millions of users and making billions of dollars, securing a solid place in the entertainment world.

True or False: Ben Franklin was the first person to come up with the idea of a public library. Click Ben's head for the answer.
FALSE: Franklin's contribution was the first public subscription library, in 1731, called The Library Company of Philadelphia. Individuals would buy shares in the library. The money raised from shares went to buy more books.
Tweet