Decide How You Want to Learn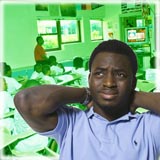 Tired of the same old, same old?


Have you ever sat in a class, bored out of your mind, listening to your teacher repeat the same thing for the umpteenth time? It feels like a waste of your potential.
Fortunately, alternative educational opportunities are out there. Many schools offer opportunities to take:
Online classes
College classes
Independent study
These choices have different advantages and disadvantages, and I'm here to offer the scoop on each.
Log on to online classes
I first became involved in alternative education through online classes. In Wisconsin, where I live, we have a program called WCATY (Wisconsin Center for Academically Talented Youth), which provides online classes to students who are considered "advanced."
These courses are more varied and difficult than the
typical classes
in school. For example, I took a class where we used science fiction books to analyze human culture, and eventually created our own fictional alien race. While that sounds like a lot of fun, it was probably one of the hardest classes I had that year.
The WCATY School isn't the only online school out there, and many of them aren't just for advanced students.
Programs like the
Insight School
are designed for students who, for whatever reason, don't fit into ordinary brick-and-mortar classrooms. It's a bit different from other online resources.
Do you think online education is less personal?


Instead of taking courses to supplement or replace ordinary classes, it's a full-time high school, with a whole bunch of courses offered. If you "go" to Insight, you go
only
to Insight. Your attendance is required (determined by time online), and you must phone your teachers once a week.
Online programs can be rewarding if you're seeking opportunities to work on your own. In an online school, distance doesn't matter—which means you have more classes to choose from. If only one teacher in the country wants to teach an unusual subject, it can still be covered.
But remember: You must still meet state curriculum requirements to graduate.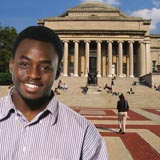 There is a downside to online classes vs. being in a classroom


Test-drive college courses
Another way to get a higher-level education is to, well, get a higher-level education. In other words, go to a local college for a few classes.
Community colleges often allow high school students to take classes, and many high schools have programs that pay for various college courses. My school has two: Porter Scholars and Youth Options.
Porter Scholars is a program provided by Beloit College. This option allows seniors from schools in the area who are in the academic top 10 of their class to take any one Beloit College course for free. Other colleges have similar arrangements with schools, so check it out.
Youth Options is a program run by the state of Wisconsin. In Wisconsin, if a junior or senior wants to take a class that the high school doesn't offer, the school is required to pay for the student to take that class at a local
college
.
You have to provide your own transportation.


For example, if you've taken all of the math courses that your school offers, and you want to take advanced calculus, the school is be required to pay for it. A friend of mine uses this program to take Chinese and loves it. He says, "It's a great way to prepare for college. It lets you ease your way into the system with just one college class."
Tweet