Internship: One Long Interview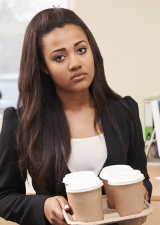 Be an intern stunner instead of a coffee runner.


Another way that you can make the most out of your internship experience is by asking to be a part of projects and meetings that interest you.
If you just sit around waiting for someone to give you something to do, you'll likely be stuck with photocopy and coffee duty.
Stay in the loop on big projects going on in your department. Even if you don't remain at your company, this will give you applicable knowledge and experience when you are looking for a full-time job.
End your internship like a pro
The impression you leave on the last day of your internship is just as important as the first day-if not more. Follow these tips to end on good terms:
Finish up what you started. Ideally, you should finish any tasks you've already started. If you don't have the time to finish by your last day, write up a status report for your supervisor outlining where you are at with the project.
Write a summary of your internship. This can either be for your own records or your supervisor's records. A detailed summary of all of the work you did will help your supervisor vouch for you in the future when he or she acts as your reference.
Set up a meeting with your supervisor. During this meeting, you can ask for feedback and discuss how to meet your career goals. This is also a perfect time to mention that you're job hunting and would be a great fit at your company. Ask for a generic letter of recommendation.
Stay in touch. Remember—one of the greatest benefits of an internship is networking. Connect with your co-workers on LinkedIn and save your supervisor's email so you can contact him or her down the road.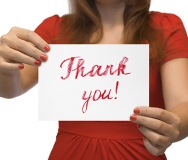 End on a good note!


Remember to say "thank you." Say goodbye to everybody you worked with during your internship. A hand-written thank-you note and even a parting gift can go a long way in leaving a lasting impression.
If you put your professional game face on every day of your internship, you will be much more likely to gain valuable skills, experience, and connections.
Ace your internship like you aced your interview and you will be one step closer to your dream job.

True or False: Benjamin Franklin was also known as Polly Baker, Silence Dogood, Busy Body, and Alice Addertongue. Click Ben's head for the answer.
TRUE: All of these were pen names that Franklin assumed at one time.
Tweet