Don't Wait--Get Into Extracurriculars!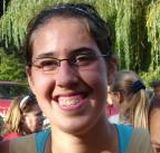 Mile after mile...


Benefits for your well-being
You acquire a skill, and this talent sets you apart from other people.
For example, running cross country obviously made me a good runner, and I became physically fit. People really respect you when you can run for several miles without stopping!
I also made a lot of friends. The cross country team spent a lot of time together because we had practice every morning during the summer, and at meets we would go cheer each other on. My freshman year, I even made friends with seniors!
In debate, we go on several out-of-town weekend trips every year. Spending so much time together makes you much closer than if you just saw them in class.
These types of friends turn into lasting relationships, and many people keep in contact, even after college. You work hard together, which brings you closer.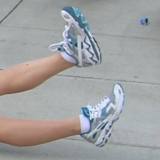 All of those miles I run really show my determination.


Your future wallet
After high school and college, you're going to need to get a job. When you go to an interview, having been involved in activities becomes very important.
Your potential employer might not care so much about the fact that you played football in high school, but participating in extracurriculars has other benefits that will help you get the job.
By being involved in any activity (although college activities will carry more weight than high school since they are more recent), you prove to your future boss that you have ambition and drive.
He or she will see that you were dedicated to something, which means that you will be devoted to your job. This automatically gives you an edge in the competitive job market.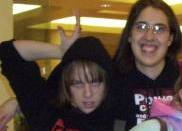 I've learned so many useful skills.


The long-term benefits of extracurricular activities will really help you when you're applying for a job and when you finally have one.
So go get involved!
I love all of my activities, and I (honestly!) don't do them just to get into college. I have made many great friends, and the skills I have learned will lead me to success in my future.
Many people get involved in their school or community and really enjoy doing it.
So what are you waiting for? Get involved!

True or False: Franklin didn't want the motto 'E pluribus unum' to appear on the Great Seal of the United States of America. Click Ben's head for the answer.
FALSE: Franklin's committee suggested 'E pluribus unum,' which means 'out of many, one.' It refers to the thirteen colonies, united into one nation.
Tweet