A Word of Advice: How to Make Money in the Recession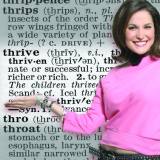 Thrive and survive in this economy!


The root of the word "thrift" is "thrive." In other words, to be thrifty is to thrive.
That's an interesting piece of advice tucked into a simple word, especially in these troubling economic times.
It seems that the days of summer jobs for teens are numbered. Luckily, there are still ways of making and saving money.
Thrive in This Recession
For this story, I've put together a list of tips on how to live, and thrive, in these economic hard times:
Say no to impulse purchases! Do your best to avoid impulse purchases. When you see that candy bar ask yourself, "Do I really need that?"
Try to avoid other impulse buys. Make sure you bring water on trips, so you avoid impulse purchases of soda. If you go to theme parks, avoid the gift shops. Though the things there may look cool, the prices are hiked way up.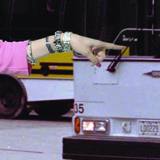 Driving is wasteful. Take the bus!


Walk, bike, or take the bus. Another way to save money easily is to reduce the distance you drive or ride in a car. When you can just as easily walk or bike someplace, do that.
It's good exercise and good for the environment. Gas is expensive, so driving becomes wasteful. Take the Bus!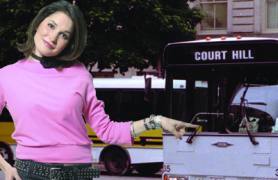 If you live in a big city, you can also use the public transportation system, or, if you live in small town, carpool.

Of course, if your state limits the number of passengers teenage drivers can have in a car, carpooling won't always be possible.

Close

z; of course, if your state limits the number of passengers teenage drivers can have in a car, carpooling won't always be possible.

Close

If you do need to use a car, try to do several errands at once.

Comparison shop. If you want something, say clothes, ask yourself if you really need brand-name clothes. Try looking at other stores for cheaper versions of the same clothes, just without the brand name.

Buy used.

Look at Goodwill or another re-sale store for clothes. It takes more time to find stuff in style or in your size, but there are a few gems, even cool, random, retro stuff. Shop carefully, to avoid stains, missing buttons, and so on. Second-hand stores often support

good causes

and help the environment by recycling.

Pack a lunch or eat at home. The average person goes out to eat at least once a week or more. Instead of going to a pizzeria ($8 for a medium pan pepperoni pizza) once a week with your friends, invite them over for frozen pizza ($4 dollars for the same pizza—at about half the cost).

It can actually be more fun, without having to worry about all the rules of restaurants.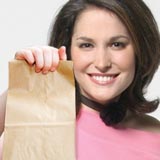 Pack a lunch or eat at home.



Share or barter with your friends. Instead of buying things outright, try trading with your friends.
With many online music downloads, it is completely legal to share among a small group of friends (but make sure to check out each site's exact rules).
Invest. If you have saved up a lot of money and don't plan on using it for a while, it might make sense to put your money in a share certificate of deposit (CD).
With a CD, you tell the bank or credit union that you are willing to give ityour money for an extended period of time, in exchange for a higher dividend rate. Compare Interest Rates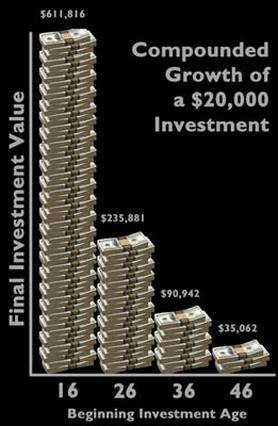 The dividend rate for a regular savings account is 0.25%, while for a 17-month CD it's 2.25%.

With average interest rates being what they are right now, it makes sense to invest the money you aren't using where it will earn more than average.
Close
Saving money, though, requires actually earning it in the first place. Keep reading to discover some more ways to make the most of your earning potential...
Tweet