Youth Network to Bring Olympics to Singapore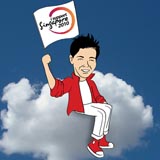 Wee Chee is on cloud nine about winning the bid for Singapore.

High school students might not be involved with making final decisions, but they're taking the world by surprise with the power of social networking.
Look at Singapore. This small city-state has won the right to host the very first Youth Olympic Games (YOG), which will take place in August of 2010.
And when that happens, 15-year-old Wee Chee Ong is going to be one happy camper. The student from Damai High School, Bedok, Singapore, has been praying for his country to host the Games since the bids began in August 2007.
"I can't believe we're really going to do it," he says. "This is really going to be awesome."
Wee Chee is still "over the moon" about winning the bid to host the international sporting event.
But in fact, he—and other youth like him—started supporting Singapore's bid months before.
How it all started
Competition was fierce. Since the bidding began, seven other cities—including Turin, Italy; Athens, Greece; and Bangkok, Thailand—had been knocked out.
The intense rivalry led to an all-out effort to drum up publicity for the event. Young supporters loaded the Internet with blogs, forums, posts on social networking sites, and videos.
On Facebook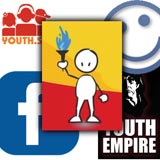 Netizens started the fire in Facebook, Friendster, in online formus and on other Web sites.

On Facebook, one group called
Support Singapore Youth Olympics Games Bid 2010
attracted more than 5,600 members. Netizens (people in the online community) were wildly enthusiastic.
Fuhua High School, Jurong West, Singapore, graduate Hwee Sheng Ng, 20, wrote, "I'm a sports lover and would love to have the YOG held in our very own Singapore."
Tobias Teo, 21, kept his pledge short and sweet: "All the best, Singapore!"
The International Olympic Committee announced the results of the bid in February 2008. One day earlier, Ivan Gn, founder of the Facebook group wrote, "I want to hear everyone scream when we win. Bring the house down."
Today he says, "We might be small, but we are mighty."
On Friendster, on forums and on Web sites
An anonymous 17-year-old set up a profile, S2010 YOG, on Friendster. This netizen rationalized, "Be it for personal reasons, or for the country, I seriously think we should be excited as a country."
Forum threads moderated by youth-driven Web sites such as
Youth.sg
were especially hot.
YOGers traded ideas on how to get more of Singapore's youth to support the Games.
Everywhere!
Supporters were everywhere—on blogs, social networking sites, chat messengers—so much so that they became known as Youth Olympic Gamers, or "YOGers."
Until the announcement of their victory, YOGers were tense. "We wanted to show the world how a small country can take up this challenge," says Wee Chee.

And they did...
Tweet