Profile of a Credit Union Pioneer
Following her passion
Herring became the first managing director of the Ohio Credit Union League. In that role, she traveled all over Ohio to help people start their own credit unions. Her car was her offic—and sometimes her hotel, too, as she'd sleep in her car to save on hotel bills.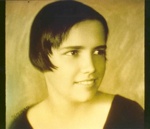 Learn the difference between credit unions and communism


Before Herring was through, she'd helped organize some 500 credit unions in Ohio. She was a firm believer in the economic democracy—equal and fair access to quality financial services. She felt credit unions could provide for people of all walks of life.
Of course, her views and her activism made her unpopular in some circles. Critics attacked her for being, among other things, a communist. But Herring's spirit was undaunted. She believed in what she was doing.
Except for some years off to raise five children, Herring worked all her life in credit unions. Helping people was her passion. "She believed very much in the dignity of the individual," says son Bill Herring, "and that we all should be able to follow our dreams."
By the way, Bill Herring also chose a credit union career; he's the CEO and president of Cincinnati Central Credit Union.
Successes and failures
Not all Louise Herring's efforts were successful, however. In the 1970s, she organized Everybody's Credit Union to serve people living in poverty. A few years later, the credit union had to close because of lack of capital.
"My mother always said she had the right to fail," Bill Herring says. "Fear of failure would not keep her from doing anything."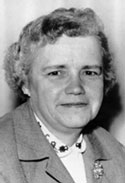 "My mother always said she had the right to fail."
-- Bill Herring


Indeed, helping others succeed was what Louise Herring was all about. As an elderly woman, Herring underwent open-heart surgery. At first, she didn't recognize the doctor who was to perform the surgery. But he recognized her.
Years before, Herring had approved a credit union loan that enabled him to finish medical school.
Most people, you might think, wouldn't remember some banker who'd given them a loan many years earlier. But Louise Herring was no "banker." She was one of the most spirited leaders the credit union movement has ever had.
Chances are, if you'd met her, you wouldn't forget her either.

True or False: One of Benjamin Franklin's invention includes a glass harmonica that was used by such musicians as Mozart and Beethoven. Click Ben's head for the answer.
TRUE: Franklin called the instrument the 'armonica.' He invented it in 1761.
Tweet