How to Start Your Own Business
Promote yourself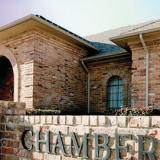 Advertise without violating local ordinances.


If you sell a service, you have to sell yourself by convincing prospective customers of your reliability. Charm and character are essential elements of every salesman's pitch. It's important to look people in the eye, offer them a firm handshake, and speak clearly.
People don't buy products; they buy solutions to problems, so as you think of ways to promote your product, think creatively. For example, instead of selling lemonade, try selling a cure for thirst.
Buyers can't see, feel, or taste a service that you're offering before they purchase it, so you're actually selling the promise of satisfaction. Then, you have to deliver on the promise.
Keep overhead costs low
Because you probably don't have a lot of extra cash, you'll want your business to have low overhead costs. That means you must keep out-of-pocket expenses to a minimum.
Overhead is especially important when you're thinking about place. Place, or the location of your business, is important. If you can't afford or don't need a fancy shop, join the legions of entrepreneurs who run their businesses from home.
Another way to avoid high overheard is to start a business in a field or place that isn't highly regulated. For example, vendor carts, including lemonade stands, are associated with high regulation costs. You'll be fine if you set up a lemonade stand on your own property, but once you leave your property, you'll be subject to regulations.
If you're not sure if your business is subject to regulation costs, call your local
Chamber Of Commerce
. People there can explain how to sell and advertise
without violating local ordinances
.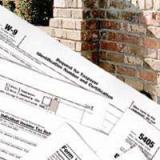 Don't forget taxes.


Don't forget taxes
If you make less than $400 in business profit, you don't owe self-employment taxes. But, if your profit exceeds $400, you owe 15.3% of that profit in self-employment taxes, up to the first $118,500.
Then, if you have any wage-earning employees, you must pay employer taxes like unemployment compensation, Social Security taxes, and disability insurance.
If you sell a product, you also may have to deal with sales tax. You must pay income taxes, which depend on many variables.
Create synergy between school and work
Finally, your business should add to your education, not subtract. School teaches you the skills you need to succeed.
Create a synergy between your business and your education by consulting with your guidance counselor and teachers. You might even gain academic credits for your business, if you can relate it directly to your classes.
If you have questions about any part of your business, here are some online resources for students:

True or False: Franklin despised the liberty bell, saying 'sense is preferable to sound.' Click Ben's head for the answer.
FALSE: When asked to donate a bell to the town of Exeter, Massachusetts, Franklin responded with an offer of books for the city's residents, acknowledging that 'sense' was preferable to 'sound.' To honor him, the town changed its name to Franklin.
Tweet