Checking into Checking Accounts
Shop for your account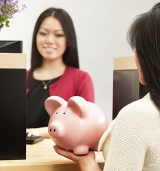 Find out one reason why credit unions are No. 1.


Because you'll write a small number of checks and not make too many deposits, economy accounts charge either a low fee or no fee.
Begin looking for information at the credit union. Even if they don't offer an economy account, the cooperative structure of credit unions usually allows them to offer better rates and lower fees than banks.
Open your account where it's convenient. When you keep your checking and savings accounts at the same place, you'll pay lower fees.
Take time to shop by telephone or Internet first to narrow your choices. Compare services and fee schedules. Some considerations for your first account are:
Age—Do you need an adult co-signer?
Fees—Do you qualify for an economy account? Investigate other account costs.
Plastic—What are the costs of having a debit or ATM card?
Online account management—Does the credit union have a Web site? An app? What transactions can you do online or on your portable device?
Convenience—Are you planning to attend an out-of-state school? Will your out-of-state checks be accepted?
Ask questions now to avoid hassles later.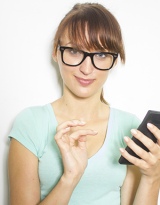 Use this calculator to help you balance your checkbook.


You're an account holder
You've opened the account, received your first set of checks in the mail, and you're ready to spend. Now what?
First, confirm that all information is printed correctly on your checks. For safety sake, follow these few rules to avoid problems:
Write all checks legibly, in ink (not erasable).
Always start writing at the far left of the line so no one can make changes.
Sign your name last (so the check is completed), and sign it the same way every time.
Immediately record the check information in your check register. You may think you'll remember later, but you probably won't and it could cause costly overdraft fees.
If you have online banking, check your balances and transactions regularly to watch for suspicious account activity and to make sure you have enough in the account to cover costs.
Balance your statement every month. This is the best checking advice you'll receive.
Everyone makes mistakes, especially when doing something new. Watch out for addition or subtraction errors, a missed check, or errors made by the financial institution.
Earlier is better than later to discover a mistake—and to keep a little mistake from becoming a mountain.
You'll avoid headaches and financial woes if you balance your statement every month. You will find easy-to-follow instructions in part 2 in this series, Keeping Good Records.

True or False: Franklin helped write parts of two of the documents that helped create the United States. Click Ben's head for the answer.
TRUE: Franklin helped write parts of the Declaration of Independence and The Constitution of the United States of America.
Tweet