Are You Loan Ready?
Deciding when to take out your first loan is an important decision. How can you tell you're ready for a loan?
Is it when:
You get a fantastic credit card offer in the mail?
You just had your 18th birthday?
You just got a job?
The answer isn't as simple as you think.
"Congratulations...!"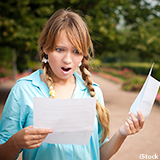 Don't fall for letters that say you've qualified for a loan.


...You qualify for a $5,000 loan immediately. Just fill in the enclosed card by…
Wait! Proceed with caution!
Offers congratulating you on qualifying for a loan will start to fill up your email inbox and your mailbox. They're often not in your best interest.
Start with your credit union. You already have your accounts there, have a history based on those accounts, and they have the authority to approve or deny your loan application.
Happy Birthday!
Age is important. You must be 18 or older to be legally liable for signing a contract. What if you are not 18 yet?
You can ask your credit union if they will allow you to borrow money with a
co-signer
.
Not many financial institutions will allow you to take out a loan before age 18. Ask anyway—they may have some other, better ideas to help you get the money you need.
How much do you make?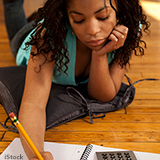 Do the math before you borrow.


Many people have problems repaying first loans. Not having enough income to handle the payments is the first reason. Failing to account for rising expenses is another.
Look critically at your expenses over the time you plan to borrow the money.
Do I earn enough income to make loan payments?
Will I have trouble paying my other expenses on top of the loan payments?
Will I be able to maintain my current lifestyle and still make loan payments?
If your answers are no, regardless of your age, don't borrow the money. If your answers are yes, ask yourself more questions:
Do I really need the item I'm borrowing money for?
During the course of the loan, is there any chance my income will decline?
During the course of the loan, will my expenses increase?
If you decide to apply for a loan...

Tweet