ATM Cards are Powerful Plastic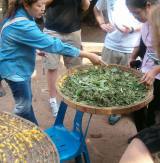 Going to another country? Remember to pack your ATM card.


Want 24/7 access to your money? You can have it with a plastic card that lets you withdraw cash and check your account balances through an ATM (automated teller machine).
ATMs have been around a long time, but they got off to a slow start. Although ATMs first appeared in the early '70s, some folks were apprehensive of going to a machine to make deposits, get cash, and check account balances.
People were used to lobbies and drive-up windows where only human tellers handled their financial business.
Gradually, people began using ATMs and discovered the convenience. Today, you can find ATMs almost everywhere—at many credit unions, banks, airports, malls, grocery stores, and other public places.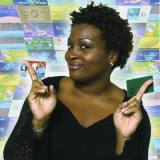 What's the difference between an ATM card and a Debit card?


How do ATMs work?
An ATM is a computer terminal that works as a miniature financial institution. Credit unions and banks issue ATM cards to people who don't want to carry a lot of cash. Their ATM cards let them get more cash whenever they want and wherever they are.
An ATM card looks like a credit card, but is different in two important ways:
Each cardholder activates his or her card with a special code—a PIN. "PIN" stands for Personal Identification Number. The number is assigned by the issuing financial institution or chosen by the cardholder.


A magnetic stripe on the back of the card contains cardholder and financial institution data. The stripe tells the ATM who the cardholder is, which accounts the person can access, and where the accounts are located—such as your credit union.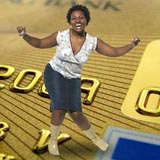 Your ATM card is secure.


These are important card features. The PIN is a security feature that prevents anyone but the cardholder from accessing the funds in the cardholder's account. This protects the cardholder if the card is lost or stolen.
The magnetic stripe verifies the existence of the account and checks the account balance. This prevents someone from withdrawing $100 from an account with a balance of $47.50. It also ensures that money you deposit goes to the correct account.
Why would you want an ATM card? In addition to the 24/7 benefit, you could access your funds in your city and state, throughout the country, and even internationally. And all transactions take place swiftly, inexpensively, and conveniently.

True or False: Franklin wanted a rattlesnake—not the bad eagle—to be the symbol of the United States. Click Ben's head for the answer.
TRUE: In an anonymous letter to the Pennsylvania Journal in 1775, Franklin argued for the merits of the rattlesnake being on America's coat of arms, pointing out that a rattlesnake "never begins an attack, nor, once engaged, ever surrenders." Franklin also once wrote that a turkey is a better choice for a national symbol than the eagle.
Tweet