Being a Teenager is Fun in India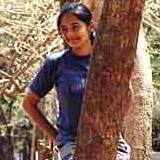 Too many trees to climb!


I'm Shilpa and I am 17 years old. In March 2005 I finished my final year in high school, which is called 12th Standard. That's me in a tree, when I was 15!
In India, we start schooling from age three. We study in kindergarten for two years, primary school for five years, and middle school for three years.
We have four more years of high school and we finish by age 16 or 17.
Being a teenager is fun in India. India is a large and wonderful country located in South Asia.
We're city dwellers
I live with my mother, father, and my older sister in Chennai, a metropolitan city in South India.
Like the US, India is divided into many states. Chennai is the capital of a state called Tamil Nadu.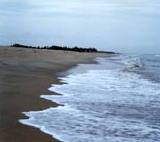 What's special about Chennai?


Chennai is quite large and has many public places where teenagers hang out—shopping centers, multi-theatre complexes, coffee pubs, pizza parlors, bowling alleys, go-cart tracks, Internet & video game parlors, the beach, and temples.
I'm a typical metropolitan teenager.
Teenagers in Indian villages experience a life very different from mine.
Too many interests!
Some of my interests are quiet; some are active. Some are about keeping in touch with my friends and some are just about me. Some are very creative!
My favorite pastimes when I want to be alone are listening to music, reading books, watching TV, and writing in my journal.
When I want to be with my friends, I like "SMS-ing" (what you call "Instant Messaging" in the United States). That's what I do from morning to night these days!
I like chatting with my friends on the Internet, yapping away to glory on the phone, going shopping.
When I feel like being active, I love sports. I used to play basketball and table tennis. Now I'm learning karate. My friends and I love jogging on the beaches.
Did someone say food?


I have creative interests too, and I think I would like to pursue a career taking photographs, or being a playback singer for Indian movies... What's a Playback Singer?
Indian movies have songs. Singers for these songs are called playback singers.
To be a playback singer, one has to have voice and pitch control. Carnatic music gives proper voice training and pitch control.
It's not necessary to be a carnatic singer to be a playback singer because not all songs are Carnatic based. Playback singing does not require a degree either.
Anyone with a proper voice can be a playback singer. I've learned Carnatic music—the classical music of Southern India. It's one of the world's oldest and richest musical traditions.
What I like about Carnatic music is that it relaxes my nerves and every part of my body. It soothes my mind. It's melodious and it's wonderful.
Close
Tweet