A Day in My Life as a Credit Union Marketer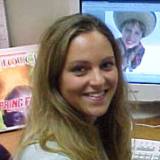 What's the best way to get the word out?


Part 3 in a series about credit union jobs:
Have you ever been so excited about something that you can't wait to tell people about it?
That's what I do every day. I'm a marketing manager. My job is to tell people about the credit union. How do I do that?
I find lots of ways to tell people about the credit union. My favorite is called advertising.
The last time you watched your favorite TV show, you read a magazine, or visited a web site you probably saw advertising—or ads.
Ads tell people about something. That 'something' may be a product. Like:
Would you like to buy this brand new battery-powered self-licking lollipop?
Can I interest you in the work of a barber who gives haircuts to yaks?
Just kidding.
Ads also may make you aware of something. Here's a real one: Smokey the Bear tells us how we can all prevent forest fires.
As a marketing manager, I have to figure out a lot of things, starting with my subject.
What to talk about
The credit union has many cool products and services. You can imagine that I have a lot to say!
Depending on the time of year, some things may be better to talk about than others. If I want to tell members about saving money at the credit union, November and December would be a bad time.
That's because during the holiday shopping season, people want to spend, not save. But soon the holidays end.
Then people are ready to listen to my advertising about saving money. They spent too much of their savings shopping and want to replace it.
Do I want to talk to kids? Teenagers? The next thing I have to figure out is...
Tweet