Used Car: Get the Best Price
You've found the car of your dreams. Now it's time to strike the deal. Whether you're buying from a dealer or the car's owner, there's room to negotiate the price.
Before you negotiate
Here's how to get the best price: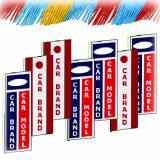 Research what the make and model you want is selling for.


Arm yourself with the facts. Do your homework to determine what a "fair" price for the vehicle might be.
Decide how high you will go and determine to walk out when your limit's reached.
Have a mechanic check out the car. You'll probably have to pay $50 to $100 for a thorough inspection – it's worth it.


Take your notes from the mechanic, the items you found on your inspection, and the car's maintenance history.


Have cash or make financing arrangements with your credit union ahead of time.


Ask an experienced car owner to go with you to help you stay in reality. Agree in advance that if this person says you should leave, you leave.
Only agree to negotiate with a person you feel comfortable with. View negotiation as a business transaction, not a personal issue between you and the seller.
Keep your emotions in check. Don't gush about how perfect the car is, or how much you love it. After that, you'll have a hard time pointing out any flaws that may help you drive home a better bargain.
Finally, be careful where you start your negotiation—you can always offer more, but you can never offer less.
Let the negotiations begin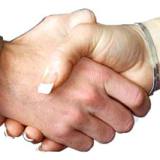 More negotiating tips.


Whether you're negotiating with an experienced dealer or an inexperienced private owner, both are motivated to sell the car.
Be patient— plan to spend at least an hour negotiating. Make sure you've eaten, and plan to leave if you get tired or hungry.
The dealer's power chips are your hunger and fatigue.
Your power chips are endurance and a willingness to walk.
Tips for the negotiating process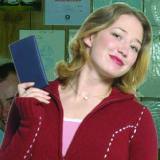 Your power as a consumer rests in your willingness to walk.


Make "casual" observations such as, "Gee, I'm really concerned about that rear tail light...how many other things are wrong with the car?"


Don't let the salesperson rush you.
Make your best offer and be prepared to walk.
If you leave without a final deal, they may call you later. Sometimes they won't—no problem! That car or truck is waiting for you down the road!
Good luck with your negotiations!
If getting the money to pay for your car is an issue for you, check out Part 3 in this series, One For the Money: Financing Your Car.

True or False: Franklin was born in poverty and through his entire life never knew wealth. Click Ben's head for the answer.
FALSE: Franklin said, "Having emerged from the poverty and obscurity in which I was born and bred, into a state of affluence."
Read the other stories in this series!
Tweet