Shop Smart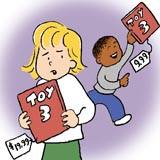 How did her friends pay so much less?


At the store, 10-year-old Hannah from Atlanta saw the DVD of "Maleficent" on sale for $10.99. Hannah really liked the movie and was surprised it was out on DVD already.
She had saved enough money to buy it, so she did.
At school she learned that some of her friends also bought the DVD. Most paid less than she had. In some cases, $5 less! This made her wonder about her purchase. How did her friends pay so much less?
How did this happen?
Avoid paying more than you need to by learning how to shop smarter. One way to do this is by comparison shopping.
When you comparison shop, you check the quality and prices of products before you buy. It is a skill you can learn. It's fun and will save you money.
Where do I start?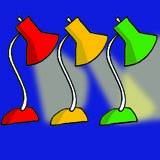 Compare products to keep more money in your wallet.


Start by asking, "Does more than one store sell the item I want?"
Usually, one company produces items such as CDs, DVDs, and books, and sells them at many locations. The item is the same no matter where you get it.
Compare that to any of the books in the series, "Diary of a Wimpy Kid." Today, Walmart sells "The Long Haul" for $7.75 while Target won't let you have it unless you pay $10.46.
Comparison shopping involves looking for the best price.
If more than one manufacturing company makes what you want, look at more than just price. Let's say you want a book light for reading in bed.
Many companies make book lights, so compare products to make sure you get the best price. Check things such as the light's size, color, brightness, quality, and whether it plugs in or takes batteries.
Comparison shopping in these cases involves checking the differences between both the item's features and price.
Tweet