Keeping Personal Details Under Wraps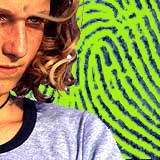 Who has a right to my Social Security number?


Think your life is private? Many of the details about you and your life are readily available:
Many legitimate companies—and some not-so-legitimate ones—use your name, address, phone number or e-mail address to try to sell you a product or service.
Criminals may use stolen Social Security numbers to set up false accounts in your name.
Lenders, including your credit union and credit card companies, use your payment history in your credit history to determine how likely you are to pay back the money they're considering lending you.
State and local governments provide online access to detailed information previously available only by making a visit to government offices.
So what?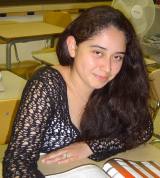 "Who DOESN'T have a right to my Social Security number?"
—Maria Carmen


Who Doesn't Have a Right to my Social Security Number?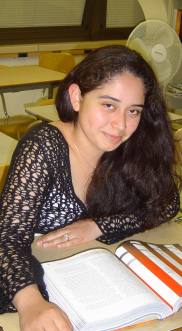 "Giving your Social Security number is VOLUNTARY!"—Maria Carmen
Close

Maria Carmen is a senior in high school. She was surprised when she learned that she doesn't have to (and neither do you) give her Social Security number to:
Private businesses. There's no law requiring you to provide your Social Security number to a private company. Many, like utilities, ask because there's no law prohibiting them from asking. According to the Social Security Administration, they don't need it. They can identify their customers by alternative means.
Medical service providers. No laws require private medical service providers to use your Social Security number as identification, but they often do. Your employer may use your SSN as identification connected with your group health plan. In this case, you can ask your employer to make an exception to its standard practice.
According to the Social Security Administration, giving your number is voluntary even when you are asked for the number directly. If requested, ask:
Why do you need my number?
How will you use my nuber?
What happens if I don't give it to you?
What law requires me to give my number to you?
Will you accept a different number or form of ID?
The answers to these questions can help you decide if you want to give your Social Security number. It may mean doing without the purchase or service for which your number was requested, but the decision is yours.
When does your
right to privacy
outweigh an institution's need to know your private information?
The political side of this battle has been fought in the courts and legislature for years.
If all of your information were kept private, you would have no credit history.
You wouldn't be able to get a credit card or car loan unless you had a long and trusted relationship with your credit union or other financial institution.
No one would want to take the chance of not getting their money back!
You might be the kind of person who gives out your personal information freely.
You don't mind when a store knows your buying habits and sends you reminders of sales or discount coupons.
But there's a downside as well:
Junk mail fills up your mailbox.
Spam clogs up servers.
Telemarketers bother you as you sit down to eat.
You could become the victim of an e-mail scam called "phishing."
Phishing is when someone sends you e-mail that looks legitimate—but isn't—in an attempt to get private information.


There can be serious consequences.
Bad: You become the victim of identity theft. Someone impersonates you and steals money or steals your credit card number and goes on a shopping spree.
Tweet