Land Your First Internship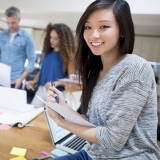 Take the first step to your first full-time job.


You've most likely seen a movie or TV show that portrays an intern as someone who only takes coffee orders and makes photocopies as needed.
In reality, internships often provide hands-on experience that will help you land your first full-time job.
During high school or college, you might consider taking up an internship that sounds interesting to you.
Not only will you pick up new skills during your internship, but it also can give you a leg up when applying for future jobs.
What can an internship do for you?

There are several categories of internships including co-ops, fieldwork, practicums, service learning, externships, and apprenticeships. It's up to you to determine which type of internship will fit your needs.
While hunting for the perfect internship, you might consider:
Your field of interest
What kind of compensation you need—internships can be paid or unpaid
Whether or not you'd like the internship to count for university credit
Your availability
Regardless of the internship you get, your time as an intern will:
Help you decide if you would like working in a particular field
Help you develop your interests and refine your goals for the future
Provide you with valuable experience that will appeal to future employers
Help you develop business connections that will aid your job search
Teach you about real-world work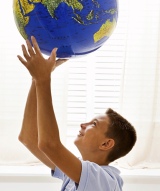 How about interning in another country?


Tools to find an internship

An easy way to start looking for an internship is by talking to your friends and family.
If you're interested in marketing, ask your parents and family friends if they know anybody in a marketing position who could help you find an internship. You might be surprised by the leads you find.
Your college's career center can also be extremely useful during your search. The counselors on your campus have experience with connecting students to internships, and might already know the perfect fit for you.
There are also
a variety of websites
that will help you find an internship that fits your needs. You can often narrow down your search by location, major, compensation, and time frame.
Now, how do you get that perfect internship...
Tweet