What's the Best Cell Phone Plan for You?
Almost 300 million Americans own cell phones and most of them are young adults. We're busy people who need to stay on top of our lives, and stay in touch with our busy friends.
Buying a cell phone is an exciting challenge with seemingly endless options. That's great--options and competition help keep prices down. But it's easy to end up paying more than you should for wireless service.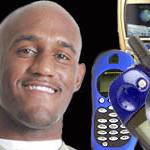 How does the wireless Internet work?

Manage it like a term paper
The easiest way to ensure your wireless solution fits your needs and budget is to research before you buy. Use the Internet to compare plans, features, and prices.
But before you pick a wireless plan, figure out:
Which companies provide service in your area;
Where you will call;
When you will call and for how long;
How much you're willing to spend;
How long you will stay with the service provider;
Which features are important to you.


Which companies provide service in your area?
Resources such as Lets Talk, Get Connected can tell you which phone carriers provide service in your area.
When you pick a carrier, research to find out how reliable their coverage is. Wireless companies have maps that display the areas where you can get service, but reception may be low quality or spotty in some places.
It's hard to find call quality maps that show you exactly where your reception will be best and worst. Ask your friends and relatives how they feel about the services they use.
Where will you call?
Do you expect to make most calls from your local area to other people in your local area? Will you be calling to and from only a few surrounding states? Or do you plan to travel and call people all over the country?
The three main types of monthly cell phone plans are local, regional, and national.
Local plans usually encompass a metropolitan area or a region of a state, and are the cheapest. Long distance charges may apply when you call people who live outside your area.
Regional plans encompass about two to five states. They're a good choice if you will be mainly making calls to and from one specific region of the country such as the Midwest. Long distance may apply if you call outside your region.
National plans are great for people who travel or have friends all over the country. Read the fine print. The word "national" doesn't always mean "anywhere in the US." If you make a call in a rural area that's not on your plan's coverage map, you can incur heavy roaming and long distance charges which are sometimes upwards of 59 cents a minute!


When will you call and how long will you talk?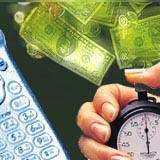 What are roaming and long distance charges?

This question is important. Many people don't know their calling habits and end up paying for minutes that they don't even use.
Most monthly plans offer combinations of peak and off-peak minutes. Each minute you are on the phone is deducted from your allotted monthly amount. Cell phone companies refer to peak minutes as daytime or anytime minutes.
They generally count as any calls initiated between 9:00 am and 9:00 pm on weekdays. If you start your call at 8:59 pm you will be using your daytime minutes since providers usually define the call by when it started.
Most plans limit the amount of peak minutes. However, you will easily find plans with unlimited off-peak minutes. Off-peak minutes generally include weekdays after 9:00 pm and all day Saturday and Sunday.
If you go over your allotted monthly minutes, you'll get charged extra per minute, which adds up quickly. Don't pay for more than you'll use. Plans with fewer peak minutes are cheaper than those that have more.
Your landline home phone use shows who and when you call. However, people's calling habits often change when they get a cell phone.
Prepaid: how does it work?


Here's the solution: Instead of signing up for monthly service right away, start with a prepaid cell phone for a month or two to track your phone use. That's a good way to ease the expense into your budget...
Tweet