Be Your Own Boss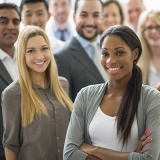 Find out how other teenagers started their own businesses.


Where do you start?
This first step is to so make a list of your hobbies, talents, and skills. This is the most important step because you have to like what you do to be successful.
The second step is to look at your list and decide which ones are valuable to someone else. The table below shows a suggested list of talents and hobbies, and how other people might value them.
I've included a partial list of start-up tools and supplies, which leads to the third step: Always plan ahead and make sure you have enough money to get started. Be sure to consider all startup costs including legal fees and taxes.
| Talent/Hobby/Skill | Value | Tools and Supplies |
| --- | --- | --- |
| Artistic | Sell artwork | Paint, paintbrushes |
| Good with cars | Give oil changes | Ratchet set, oil |
| Good with computers | Offer help/repair | Software, books |
| Instrumental/musical | Give lessons | Spare instrument, music |
| Enjoy the outdoors | Garden or mow lawns | Lawn mower, gas |
Get ready to launch
The fourth step is to determine a price for your goods or services. Research what other people charge for the same service or product you'll provide. If you have a unique service or product, you might ask yourself what people would be willing to pay. A simple survey of your family, friends, or neighbors could also help you determine this.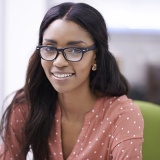 You have to like what you do to be successful


Next, you need to get the word out. Create some fliers to post around your town—many local businesses have bulletin boards. You also can ask your family and friends to tell people they know about you and your new business. In general, word of mouth is extremely effective and absolutely free!
Finally, you need to make sure you have the time it takes to run a business. Having enough time to meet the demands of the customers and still get your homework done is essential. Without the time, your business will be unsuccessful and you could create a bad image for yourself.
Reap the benefits
Think of the benefits: You get better pay, you choose your hours, and you never have to take orders from other people—except your clients, of course.
If you've got what it takes to be an entrepreneur, then get started! For more information about young entrepreneurs, go to the Small Business Administration's website.
Photos courtesy of iStock

True or False: Franklin promoted using the Gulf Stream to speed up delivery of mail from America to Europe. Click Ben's head for the answer.
TRUE: Franklin was very much a scientist. When he was deputy postmaster general of the American colonies, he promoted using the fast-moving Gulf Stream to speed up mail delivery to Europe, and to improve commercial shipping.
Tweet