Find A Part-Time Job That Fits Your Life
We all need and want money. Without it, how are we expected to stay entertained?
Everything costs money. Whether it's a movie ticket or just cruising around—gas is expensive! Most students in my school hold part-time jobs to cover their expenses and entertainment.
Based on my experiences, I have some advice to offer about:
Finding a job
Saving money
Not running out of it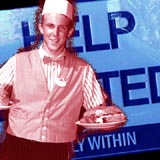 Fast-food restaurants hire students.


Find a job
The first step to earning, saving and spending money is finding a part-time job. They're usually easy to find.
Unless you live in a rural area, most restaurants, grocery stores, department stores and small shops will hire young people.
If you're really serious about making money, it's not a bad idea to start job searching at ages 13 or 14. My first job was at Dairy Queen when I was 14.
To work there I needed a work permit, officially known as an Employment/Age Certificate. Most states require work permits if you want to work and you are under age 18, but federal law does not require this.
Does your state require a work permit?


Requirements are different from state to state.
To get the permit in Wisconsin I needed ten bucks, a letter from my employer and a parent, a birth certificate and my Social Security card.
I took these things to my school and had a work permit by the end of the day.
Not just any job!
I decided to get my first job at Dairy Queen for a few reasons. Consider these when you look for your own job.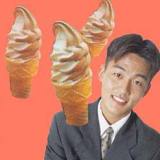 Did I mention that I like ice cream?


Driving to work was not an option since I was only 14. I needed a job within walking or biking distance. DQ was less than a mile away.
I talked to past employees to get the inside story of what working at DQ was like.
I asked about scheduling flexibility, how challenging the job was, and the pay rate. These questions helped tremendously when job-searching.
Flexibility was more important to me than pay—it was minimum wage—because I wanted to go out and have fun with the money I earned.
At DQ I could take as much time off as I needed. I just wrote a note several days in advance.
I think a young person should consider flexibility their number-one priority.
I had a tough time holding on to my money every payday, which leads to my next point...
Tweet