What's Work Worth?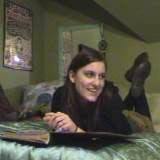 How many hours would you have to work to buy a $5,000 car?


The Xbox game system you've had your eye on is on sale for $199.99. And the games? Only $49.99. A sweet deal.
And all your friends are wearing totally cool clothes. What you need is a new wardrobe, and your favorite store has everything in your size. Now, if you can only convince your mother that you have to have these things.
What if she doesn't go for it? Or says you'll need to pay for part of it yourself?
A part-time job could be the answer. But it might provide less cash than you wish.
How little can you make?
The federal minimum wage is $7.25 an hour, although some states have higher minimums. And, some jobs—some that are seasonal work, for example—don't even fall under the minimum wage laws.
If you work 10 hours a week for four weeks at minimum wage, your net income or take-home pay will be only a little more than $267. Here's why:
You can file a form, called a W-4, claiming a dependency exemption so there won't be an additional income tax deduction, but $267 a month still doesn't seem like much cash does it?
Minimum wage: What is it?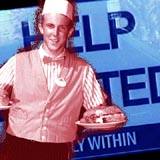 What's minimum wage in your state?


When the U.S. stock market crashed in 1929, the economy slipped into the Great Depression. To help restore it back to health, President Franklin Delano Roosevelt launched the New Deal.
As part of the New Deal, the Fair Labor Standards Act (FLSA) became law in 1938. It set a minimum wage of 25 cents an hour. The law also set maximum hours for certain types of work.
The initial law marked a first step toward government supervision of what happens in the work place. The intent was to prevent businesses from exploiting and abusing workers, especially those who don't speak English or who have little formal education.
Over the years, Congress has amended the law to extend the coverage and to raise the pay rate. In 1996, FLSA was amended to allow employers to pay a youth minimum wage. Today, employers can pay anyone younger than 20 at a lower rate—$4.25 an hour—for the first consecutive 90 days of employment.
Some jobs can pay less than minimum wage


If you are 14 or 15 years old, there are restrictions on the hours and types of jobs you can work. If you are 16 or 17 years old, there are restrictions on the places you can work.
Supply and demand
If you're looking for work, will you be paid the minimum? Maybe not. According to the Labor department (DOL), in 2011, 23% of employed teenagers paid by the hour earned minimum wage or less.
Think of the minimum wage as the floor—the least amount you can earn. How much you earn at a job often depends on how many job openings there are in your area, and how many people there are to fill them.
If a lot of people are looking for work (labor supply is high), more of them will be willing to work for less. But if you see "help wanted" signs at every other store in the mall (labor demand is high), it's likely at least some employers will pay more than minimum.
The type of work you do will influence the pay you'll get. You can increase your chance at earning more—eventually—if you stay in school...
Tweet