The A-Z of AP courses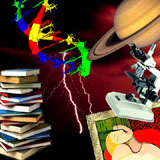 That stack of books is no joke!


Is high school leaving you hungry for more of a challenge? Are you worried you might not be prepared to handle college coursework?
I have an idea that will help! Let me show you how my missed opportunity has lead me to a great discovery. It's too late for me, but just in time for you!
Look at your schedule
Do you take honors courses that challenge you to excel? Or do you opt for the 4th period study hall so you can nap mid-day or take a longer lunch? It's time to plan a class schedule that will prepare you for what lies ahead!
I'm talking about tackling the workload of an
advanced placement
(AP) course.
Make this wise schedule choice next time around and save yourself time, and maybe even some money!
I wish I had taken this opportunity in high school. Now, as a college senior, I realize that if I had taken AP courses in high school, I would be much better off. I would've:
Saved money;
Taken lighter course loads.
This choice would have given me more time to work, and maybe gain valuable experience through additional internships.
Claire's Story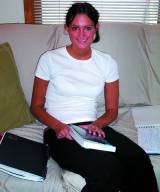 "AP means more time in college!"
—Claire


Claire, a senior interior design major at the University of Wisconsin-Madison is glad she took AP courses her last year of high school.
In fact, her senior year schedule consisted of all advanced placement courses!
Outside of her love for design, Claire also enjoys playing soccer, shopping, reading, and hanging out with friends.
She says that without AP courses, she would have been "stuck with classes that weren't very challenging."
Claire has another word for a schedule without AP classes: "Boring! Everyone in my high school took them as a chance to excel and see what the college world really expected of you."
Besides getting ahead in the knowledge game, Claire also feels that AP courses gave her a more mature outlook on the responsibilities of college. She says, "I definitely gained a lot of confidence in my abilities. Having to dive into work that was harder than any of my other classes, and doing it well, made me realize I really can do this!"
As a college student, Claire hs been able to take a lighter course load for a few semesters...
Tweet