Japan: History vs. Technology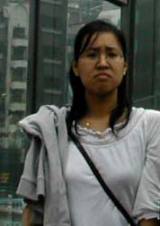 "Young people may take historic buildings for granted."
—Nana


Nana appreciates old buildings
The integration of the history of Japan into everyday life is wonderful, but Nana says "it may make young people take historic buildings for granted."
She defines important old buildings as those that "have a long history and unique features of architecture."
These are the buildings that have influenced the new architecture.
Nana says her friends who do not study architecture "don't understand the importance of architecture. They think they are just old buildings."
She laments that teenagers in Japan are much more interested in new and trendy things—like fashion and technology than old historic ones.
Yuko appreciates previous generations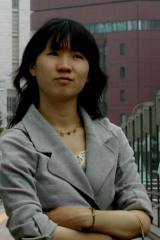 "American young people are so powerful!"
—Yuko


Yuko attends Wakayama University. Her school doesn't offer any classes on preserving buildings.
About the Japanese, she says, "Older generations take care of everything they have or see." Unlike young people, they also "tend to know how and why historic buildings were built."
"It is very important to know how they were built. We can learn about historical background and previous generations' ways of living from old buildings," Yuko adds.
She also said that, apart from their university classes, "we individually are working to preserve old schools at Wakayama." One such school is Koyaguchi Elementary School, a traditional Japanese school in Wakayama.
Teahouses and castles
Yuko, Nana, and their classmates are trying to find ways to keep using historic buildings and meet the needs of the young students.
Yuko says, "America has a lot of marvelous buildings; but I think it has nothing to do with the length of history. We should preserve old buildings which we regard as good."
In Japan there are many kinds of buildings that we do not have in the United States. One example is the teahouse.
The woman who runs a teahouse will perform a traditional Japanese tea ceremony in a kimono (a traditional Japanese dress).
Another type of building is the castle. Japan was once divided up into prefects. Prefects are like American states.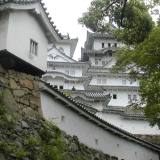 The Himeji castle is a national treasure in Japan, and a heritage to the world.


In old Japan, each prefect had a ruler who was sort of like the governor of the state. Each ruler had a castle for defense. Some of those castles are still around.
My favorite is Himeji castle, which is one of the biggest castles in Japan.
The future?
The struggle between preserving the past and leaping forward with technology may be a problem in Japan.
But trips like this are important so that we can learn from each other about how best to save and use important parts of history.
The students I met are trying to turn the struggle into a positive force. And if students like Yuko and Nana have their way, Japan will continue to use historic building in ways that meet the needs of today's population.

True or False: Benjamin Franklin once accidentally electrocuted a crowd of onlookers who were watching him experimenting with electricity. Click Ben's head for the answer.
FALSE: He did disperse a crowd of people surrounding his house though by sending a mild shock through his iron fence though.
Tweet