Plan B for College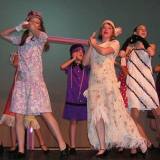 "Colleges look at your extracurricular activities to see what you're serious about."—Angela


If you're a high school student planning to attend college, start preparing early. You'll make it more likely that the colleges you choose, choose YOU. And if your first-choice school doesn't accept you, be ready for Plan B.
Of course, you won't need Plan B if Plan A is as strong as you can make it. So let's look at Plan A, first...
Boost your record
Grades. Grades top the list of what matters on your high school record.
Keep your grades up—from freshman year on.
"Get good grades and take the most challenging courses you can," says Tim Martinelli, a high school counselor in Oregon, Wis. "Colleges tell us they're looking at the quality of courses as well as the grades. That's the bottom line."
Extracurricular activities. Colleges also consider extracurricular activities.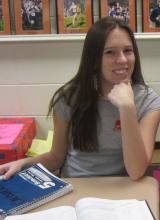 "Leadership roles look better on my college applications and help me prepare for college."
—Carli


"We don't look for specific activities, especially, just that the student has been involved in things outside the classroom," says Tom Reason, associate director of admissions at the University of Wisconsin-Madison.
Erin, a senior at Oregon (Wis.) High School, has focused on her grades since her freshman year. "I did the best I could in all of my classes," she says. "I also stayed involved in lots of activities. These include the drama club, the Educational Theater Associaion, the Model United Nations, the National Honor Society and the Wisconsin Children's Choir."
Carli, also a senior at Oregon High School, has maintained high grades while taking several honors and advanced placement (AP) courses.
She participates in extracurricular activities and tries to take leadership roles.
"I think it looks better on my college applications and helps me prepare for college," she says. "I'm the editor of the school paper and this is my second year as president of our DECA [Distributive Education Club of America] program."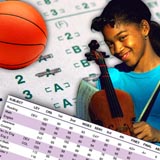 "Use test-taking courses, programs, or books to prepare for the tests."
—Martinelli


Community service. Martinelli also advises getting involved in community service. "This is especially helpful if you're applying for scholarships," he says. "Kids applying for scholarships tend to get good grades. This can be a way to stand out from other applicants."
Entrance exams. ACT(American College Testing) and SAT (Scholastic Aptitude Test) college entrance exam scores are also a factor, he notes. "You can use test-taking courses, programs or books to prepare for the tests. Some kids take them four or five times, but I'd say one or two times is average."
Deadlines. Meeting application deadlines is important, too. "If you get your application in past the deadline, it's likely you won't be accepted," says Martinelli.
It also helps to apply to more than one college...
Tweet