Your Streamlined College Application Machine
Your parents have nagged you about it. Your counselors have told you about it. You have probably received countless emails and letters about it—the dreaded college application process.
College application is not the kind of thing to just start with no preparation. There is a route through it, a method to the madness.
Applications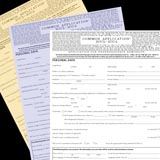 Colleges and universities that accept the Common Application.


Filling out applications is pretty straightforward. You provide all your personal information, previous school and work experience, and an essay.
Here's a tool that will greatly expedite this process: the Common Application. You fill it out once and it is accepted by almost 300 colleges.
That means you can apply to several schools and only fill out one application! How cool is that?
I usually recommend applying to six schools; otherwise your streamlined college application machine will include the strenuous ordeal of writing lots of essays and will cost a lot of money.
However, if you're applying to the most competitive schools, you may want to apply to more than six schools—or risk not getting into any.
Write an essay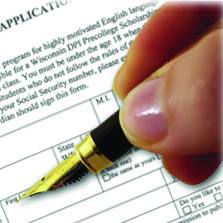 See the college preparation timeline and resources at the end of this story.


For every application, you will be required to write an essay. The keys to writing a good essay are:
Be creative and catch the eyes of the admissions workers.
Be yourself, play up your values, and show something unique about yourself.
Fine-tune your introduction to immediately pull in the reader.
Don't just list your attributes and skills.
Ask an English teacher to review your essay.
Admissions counselors read through hundreds of essays every day, so your goal should be to make yours as interesting and truthful as possible.
Give your essays to your counselor when you ask him or her to send in your transcripts. Your counselor knows what to do and will send the essays in when the time is right. Next, you have to get letters of recommendation...
Tweet