The College-Bound Shakedown: Affording Education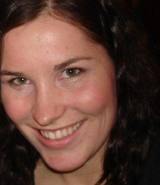 Part 2 in a series on going to college:


Part 1: Applying

Part 3: Majoring
Part 4: Surviving




So you've decided to take the path marked "college." Looking ahead, you can see all the wonderful experiences college will bring you. But what you may not be aware of is the huge financial shake down that could be waiting for you if you aren't prepared.
This kind of shaking could make you quit before you even reach the front doors of your first class. It's so bad that it scares a lot of people away from following their dreams.
I'm here to tell you that you don't need to take a beating. There's money out there—it just requires some work and persistence to get your hands on it.
First look at your expenses
The first thing to think about is the actual expense of college:
These are important factors to think about when considering which college to attend.
Other important expenses to think about include housing, food, books, travel, and any other additional purchases/commitments you may have.
As you can see, there is a lot more included in paying for college than just tuition and books. So we need to find a way to lessen the burden.
Map out the possibilities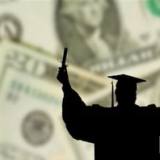 No scholarship? Dig for your gold in the eight different categories of financial aid.


Most of us have to come up with the money to pay for college by ourselves. That is why it's important to have a map of all the places you can look for money.
Finding them won't be too difficult. The first place to check is your own pockets.
If you have a manageable homework load, consider getting a job in high school and start saving some-or all-of your paychecks. It adds up quickly. With compound interest working on your side, you can make your money work for you.
Use this investment calculator to see how much you could earn if you started saving your money now.
In addition to getting money to pay for college, learn how to manage your money now, because you'll have to manage it while you're there...
Tweet