Photography to Money-ology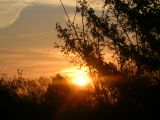 A beautiful sunrise makes for a great picture.


Say cheese!
Have you ever stopped after the camera flashed and thought, "Now that's the money shot"?
More than likely you have, but you just didn't take the initiative to truly make it the "money shot" because you didn't think that photography was a viable career.
Forget about careers—take photography and make it your hobby!
Who says you can't make a little money just by seeing an image and snapping a shot—all the while you're actually enjoying it!
Choosing a camera
Photography is really simple as far as material needs. Basically, you just need a camera and probably a computer and printer.
With today's technology, your best bet is to use a digital camera, and no, it doesn't have to be a top-dollar purchase. As long as the camera clicks, and flashes, you're all set!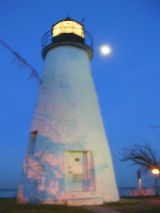 Warm summer nights in Havre de Grace, Md.


When shopping for a digital camera, there are several features to especially look for:
For one, you need a flash capable camera.
Also, the more mega-pixels your camera uses, the better quality shot you'll end up with.
Zoom is also very important; a large range of zoom is sometimes the deciding factor of a good picture.
Finally, look for a camera that offers multiple scene modes; for example, nature, portrait, and running or motion.
Considering the fact that digital cameras are common these days, you're also going to need access to a computer and printer.
I suggest you get a quality printer that takes photo paper. Some people even take it to the next step with a laser or an inkjet printer, which print excellent photos.
More than a passion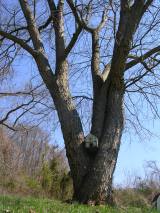 My Boo Radley Tree


If you're interested in taking pictures, but also have other ambitions, think about becoming a freelance photographer.
Freelance photography involves being unemployed as a photographer. It means you take pictures on your own accord and submit them or sell them to publishers on your own. This way, you set your limits! Once you become established as a freelancer, you'll receive assignments from people who get to like the quality of your work.
Freelance photographers are exposed to all subjects such as sports, landscapes, people, fashion, cars, or anything they can think of! Not to mention, as a freelance artist, you decide who sees, uses, and publishes your work.
Find some spare time, and just start snapping shots of anything that catches your eye or of things that really interest for you.
It is up to you to put your work out there, so that you get exposure—no, not just the right exposure so your images look the way you want them to, but YOU!
Here's how you get that exposure....
Tweet